For other uses, see Alex.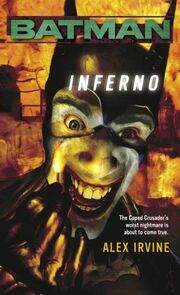 Alex Irvine is a writer and assistant professor of English at the University of Maine. He has written a number of books and short stories including:
Batman Inferno
The Narrows
The Life of Riley
One King, One Soldier
A Scattering of Jades
Alex was part of the writing team that created the Halo 2 promotional game I Love Bees. In a chat interview Alex said that he "wrote first versions of a lot of Jan and Kamal ... plus a big piece of the Chawla infiltration."
External links
Edit