Anvil's Legacy
This article is a stub and does not have enough relevant information. You can help by expanding it.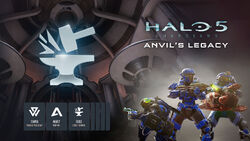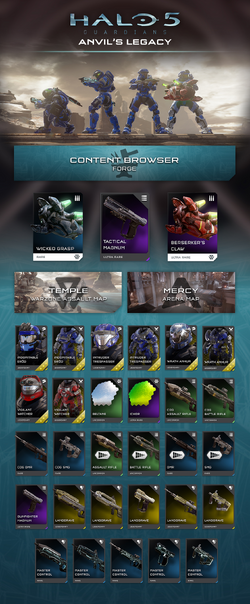 Anvil's Legacy is the ninth free content update for Halo 5: Guardians multiplayer that was released on September 8, 2016.
Forge content browser

Forge Object Groups
Addition of most REQ weapons and vehicles in Forge

Halo 5: Forge support
Armor Sets
Edit
Loadout Weapons
Edit
Power Weapons
Edit
Map Packs

Cosmetics
DLC Bundles
Edition Bonuses
Pre-order Emblems
Pre-order Armor
Pre-order Weapon Skins
Italics indicate upcoming releases.