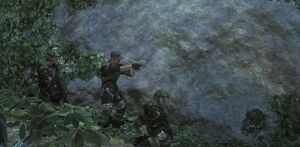 A Fireteam is a small United Nations Space Command infantry unit. It is the base upon which all other units of the UNSC Marine Corps and Army operate and is the UNSC equivalent to the Covenant File.
Introduction
Edit
The concept of the fireteam is based on the need for tactical flexibility in infantry operations. They generally consist of approximately four troops, although they can include up to seven soldiers, and are grouped into squads.
Function
Edit
A fireteam is capable of autonomous operations as part of a larger unit. Successful fireteam employment relies on quality small unit training for troops, experience of fireteam members operating together, sufficient communications infrastructure, and a quality non-commissioned officer to provide tactical leadership for the team.
Note: The number of troops, their armament, and their roles in the team may vary from fireteam to fireteam. For example some teams may include a grenadier or a demolitions expert. The following is just an example.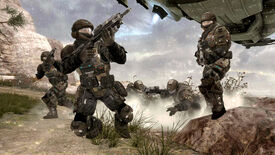 Known Fireteams
Edit
Related Pages
Edit
Community content is available under
CC-BY-SA
unless otherwise noted.