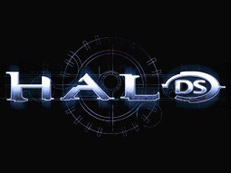 Halo DS was a Halo game that was planned to be released on the Nintendo DS, but was canceled as deals did not work out. It was playable before it was canceled.[1] In January 2007, Matt Casamassina of IGN claimed he played a version of Halo for the Nintendo DS. On October 2, 2007 he demonstrated on-camera, and in-game footage of an early-development style version of Halo DS. The demonstrated work featured dual-wielding and a version of the Halo 2 map Zanzibar. Bungie employees later explained the Halo DS demo was in fact an unsolicited pitch that was never taken on.
Trivia
There are no further plans to publish or release it to the public.
The bottom screen was used mostly for the motion sensor but also had other uses such as to tell you what weapons you had and your shield health.
Sources
Community content is available under
CC-BY-SA
unless otherwise noted.