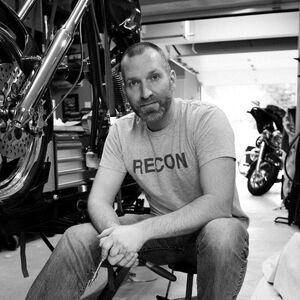 Marcus Lehto was a Creative Art Director and senior employee at Bungie Studios.[1] He has worked at Bungie since 1997, having worked on Bungie titles such as Myth: The Fallen Lords, Halo: Combat Evolved, Halo 2, Halo 3, Halo 3: ODST and Halo: Reach.[1]
He has attached several easter eggs to his models, including his birthday on the Scorpion tank, his initials on the boot of John-117 and even his face on a marine in Halo: Combat Evolved and on the cavemen found in Halo 3 and Halo 3: ODST.
↑ 1.0 1.1 The Art of Halo 3, Contributing Artists
External links
Edit
Community content is available under
CC-BY-SA
unless otherwise noted.