Reserved for later use
Edit
Is the Brigadier General and Major General userboxes reserved for future use also?--Spartan-781

CommCSV 14:06, 5 August 2007 (UTC)
This Sucks
Edit
Well this is gonna suck to ask but i need to know how to quit Halopedia because my parents are making me quit every account i have and only letting me join back into 2.............
I'm Dumb
Edit
i forgot to sighn the 'This Sucks' uhhh....thing i sent you
Kurt-spartan-051
"" Grunt Corner""Contributions"
Dingo Improvements
Edit
Hey Relentless,
Is it just me, or is Dingo Company the only company that is fixing and improving articles? I don't know if i'm the only one who has saw this.
Sincerely,


Captain TonyTalk 8/5/2007
Well, I guess that is true. We're probably going to have a load more of articles to clean up coming up here in September and October.
I got this message recently, think you're the guy to talk to.
"You seem to know a lot about Halopedia, so can you help me subscribe to the Oracle Newsletter? And can you sign my guestbook, too?
19:41, 2 August 2007 (UTC)"
I didnt really need anything in depth that'd be good enough for me!
Oh Great..........
Edit
Well I Lost My Password Anyways So I Have To Make Another Account After I Close This Window.......So I Guess I'm Not Really Leaving....Just Here With A Different Identity In A way. Kurt-spartan-051

"" Grunt Corner""Contributions"
Tony-Nylund Letter
Edit
Hello Relentless,
I just want to inform you that I am expecting a letter from Eric Nylund in the next few days concerning UNSC information. I'd just thought you'd like to know that.
Sincerely,


Captain TonyTalk 8/6/2007
im captin jack sparrow i forgot my pasword
UoH Banner
Edit
Hey, you locked the UoH main page, I see. But I want to make a change:The black boxes(the member list and all that) shouldn't be included in tthe template. What I mean is this: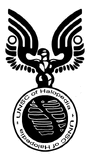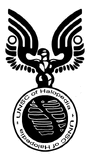 UNSC of Halopedia
The Official Halopedia UNSC User Group
Founded March 8, 2007
---
This is a subgroup of the Covenant of Halopedia. This is an organization for the improvement of Halopedia, specifically, the improvement and preservation of [[UNSUNSC]-related pages. To join the UNSC of Halopedia simply add your name to the members list. We are for UNSC users and those that wish to collaboratively improve UNSC articles.
| | | | |
| --- | --- | --- | --- |
| UNSC of Halopedia/Policies | Member List | Command Staff | Article for Improvement |
UNSC Companies
I mentioned this because the boxes shouldn't go into the main template(just check the other user groups, especially the FoH. They keep the boxes out of the template)--Spartan-781

CommCSV 10:43, 6 August 2007 (UTC)
Also, is the major and Brigadier General userboxes reserved for future use like the Private First Class?--Spartan-781 CommCSV 10:47, 6 August 2007 (UTC)
B Company experiment
Edit
hey RR. I asked Blemo but he said to ask you. Ajax and I made an experiment and finished it. We were wondering if we could post it on B company page as well as our own. Its under forum experiment. Thanks. Spartan-010:Stryker My Comm My Battles

11:12, 6 August 2007 (UTC)
UoH Banner
Edit
Oh, whatever.--Spartan-781

CommCSV 11:57, 6 August 2007 (UTC)
Hey, you haven't answered my question on whether the major and brigadier general is reserved for later like the PFC.--Spartan-781 CommCSV 11:59, 6 August 2007 (UTC)
UoH userboxes and deletion
Edit
Okay, keep them. I've added the "not being used" stuff on the other two. Also, can you delete those unused UoH Userboxes on the deletion candidates page? Also, delete the MoH Improvement userbox, also on that page.--Spartan-781

CommCSV 13:53, 6 August 2007 (UTC)
Unnecessary protection of pages
Edit
What is the point for all these protections: [1], [2], [3], [4], [5], and [6]? Wikia Policy says page protection can only be permanent for legal reasons(none involved here) or in cases of extreme vandalism or edit warring. There hasn't been any extreme vandalism(thankfully)or edit warring in a long while, which leaves no reason for all these pages to be protected. Semi-protection if necessary, but full protection is unneeded. Phil.e. [Talk to me] 15:01, 6 August 2007 (UTC)
Pages in need of deletion
Edit
I've filed three pages for deletion created by one guy and what is beleived to be his second account based on something he invtend in IRC chat but he keeps removing ther deletion tags, heres the links for the suckas.
Delete those fools :D --Ajax 013 15:22, 6 August 2007 (UTC)
Rememberance
Edit
Remember me? Matoro3311 15:32, 6 August 2007 (UTC)
p.s.: Don't delete my pages
Just Trying to Keep You Amused
Edit
Besides, I didn't do it to impress you, just to keep myself occupied, which I was successful in completing.
The "owns you" isn't personal, I just like to think that it looks nice, and I might steal your syntax for my ridiculous signature, or not.
19:24, 6 August 2007 (UTC)
Sure it is a space vehicle, but so is the Longsword, and maybe the shortsword as well, and theyre both on the UNSC vehicle template, and the Seraph is the same class as the longsword in a sense, theyre both starfighters --«pacø» 21:09, 6 August 2007 (UTC)
Recent Iris activity
Edit
Not sure if this has been mentioned yet but a strange equation popped up with the opening of server 3. This equation has been linked to a book that seems to deal with a theory on Human DNA evolution. See this post at Bnet for more info Click Me -- HOIST THE COLORS
"Then it's the Locker for you" 23:04, 6 August 2007 (UTC)
EDIT: Notice the search tags. Proof! -- HOIST THE COLORS
"Then it's the Locker for you" 23:05, 6 August 2007 (UTC)
EDIT2: This poem is believed to contain hidden information based on the spacing of certain letters. Possible server 4 clues? -- HOIST THE COLORS
"Then it's the Locker for you" 03:07, 7 August 2007 (UTC)
EDIT3: The above poem lead to the discovery of that book. -- HOIST THE COLORS
"Then it's the Locker for you" 03:11, 7 August 2007 (UTC)
Hi Relentless. Im back from my vacation in Nicaragua if you didn't notice I was gone. Halopedia looks good and I ask a small favor. A quick update on whats Hapend in Halopedia and with Halo. I left the 7 of july and I would like to know if you can give me a update on whats up. Hope you're well.--MYH.Q.

· MYORDERS · MYBATTLES 00:49, 7 August 2007 (UTC)
hey, you remember me? im currently arguing with you about seraphs...
Edit
but im just wonderin, i really want to join UoH and get really high in ranks and have already improved the Mongoose article, so if you want me to specifically improve an article ill do it, cuz bein a private stinks, bein a captain's more like it, and just to let you know, ive never vandalized
oh yeah and seraphs still belong in that template and you know it, and that doesnt count as vandalism --«ραcø»º²7| 05:49, 7 August 2007 (UTC)
Template desperately needs fix
Edit
Hey, can you fix Halopedia:UNSC of Halopedia/Template:Company? See Halopedia:UNSC of Halopedia/C Company. In the template, at the lieutenants part, why is it that the * shows up instead of the green point? Please fix this ASAP. It looks very ugly. Thanks very much.--Spartan-781

CommCSV 09:38, 7 August 2007 (UTC)
General pic
Edit
Which website was this taken from:

?--Spartan-781

CommCSV 10:42, 7 August 2007 (UTC)
UoH Rank
Edit
I only have a question off-the-wall. Um... When you are a General, and new terms start you become a Major right? And then let's say you get promoted from Major to Colonel. After the next term, you get elected as General. And the term after that, you lose your General rank. So what rank are you now, the Major or the Colonel? --Blemo
TALK • CONTRIBUTIONS 11:52, 7 August 2007 (UTC)
Promotion request
Edit
I asked for a promotion from Blemo but he said he couldn't promote me. so I turn to you.
I have been uploading pictures of rank insignias a few minutes ago:
Image:Navyensign.gif
Image:Navyviceadm.gif
Image:Navyupadm.gif
Image:Navylowadm.gif
Image:Navycaptain.gif
Image:Navyltcmdr.gif
Image:Navylieutenant.gif
Image:Navyltjg.gif
And here are the enlisted marine ranks:
Image:MC e9b.gif
Image:MC e8b.gif
Image:MC e3.gif
Note:all these were deleted.
And I uploaded this but later discovered it was a duplicate;
Image:MC e7.gif - Note:this was deleted
All these were taken from http://www.gruntsmilitary.com/
I uploaded these(mostly navy) because I saw that the navy rank insignias were wrong. So I uploaded them and replaced the current pictures on the pages with them. For the marine enlisted rank ones, I couldn't find any images for those ranks so I uploaded them. Can I be promoted to First Lieutenant(my current rank is second lieutenant)? Please?? --Spartan-781

CommCSV 12:11, 7 August 2007 (UTC)
Community content is available under
CC-BY-SA
unless otherwise noted.