all right rr thats fine. I guess everything is covered anyways. Stryker 18:32, 28 April 2007 (UTC)
haha, im confused. What idea do you have to get me featured? hah and anytime.
Nin.ja 18:45, 28 April 2007 (UTC)
U JUSt GOT AN AWARd
Edit
you just got an award from me. i put it in but i dont know if i put it in right though...
Awards???
Edit
Hey RR, can I get an award for...anything...it's just been a while and I know...I think I've done something noteworthy. *James peeks at all RR's awards and contemplates taking them............or not=). Peace. Contact me ·

· James-001 ·

· Find me 22:20, 28 April 2007 (UTC)
Ghost voice acting.
Edit
Dear RR, I'd just like to say that I agree with your voice-acting idea. In fact, if my skills reach incredible, I could even make a flash using the voices. But about my part...my character is in-fucking-sane. Now, I can be swear-y, but that's just a tad much. I could probably manage, but there's the voice itself. I'm 13 years of age, and my voice isn't exactly...manly.
Just speaking my mind.

--Kwarsh [Talk to me!] - [Stuff I've done!] CURRENTLY ON A WII. 02:24, 29 April 2007 (UTC)
Troll feeding
Edit
What is the policy for users who troll feed, like the conciquences?--

MCPO Spartan 1138 05:09, 29 April 2007 (UTC)
Can I like totally be in ghost. Please don't kill me off though. unless it's hilarious or nesscessary. Fork 10:52, 29 April 2007 (UTC)
I, Soldier Fanfic part
Edit
Heya,I added you as a pilot of the squads dropship but you will become a scientist because um...5 MIG`s destroyed the dropship and killed Halonerd!But you escaped! =D So after Episode one you will be a weapons scientist with the counter terroism agency CENTAURI! Heres the link.[1]
Covenant of halopedia
Edit
I would like to join the Covenant of halopedia, how do I join. --Halofan 15:25, 2 May 2007 (UTC)
Just some stuff...
Edit
Well, I have been wondering for a while about things on Halofanon. One is if I can start an RP with people? I just haven't seen any that weren't started by you. Also, you should check your messages on your Halofanon Discussion page, because I usually post things concerning my RP on there, and I would truly like you to give me some answers on those topics. Just search for my name on comments, thanks.
             -117649AnnihilativeRepentance
                        12:00 PM, April 29, 2007

AVC access
Edit
I read to come and ask for access into the avc site. If it's allowed, can I have acess sir?--Gerzam

16:50, 29 April 2007 (UTC)
Pic for montage thingy =D
Edit
Here`s the one I am going to use for the montage!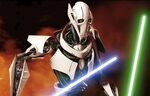 RE:PHOENIX RPG
Edit
Again, maybe. Or maybe not. I might still be doing homework, or I might be watching SG-1, or I might be doing something else random, but there is at elast a 30% chance that I will be there for at least a few minutes. Maybe. :P tzzA 17:55, 29 April 2007 (UTC)
Is this pic OK?
Edit
I uploaded this pic of me from when i was in detroit [[Image:Ch zy.JPG]] (drove there in 40 year old car...long story). Let me know what you think. Peace. Contact me ·

· James-001 ·

· Find me 18:57, 29 April 2007 (UTC)
Picture/User Mosaic
Edit
Hey, I can make the User Mosaic for the Wiki-whatever Confrence, since you need a Photoshop person. --Caboose

Orange Juice and Cookies 19:25, 29 April 2007 (UTC)
Teh energy blade award
Edit
| | |
| --- | --- |
| | Dear RelentlessRecusant/Archive 79, I, Grievous797, award you the Energy Blade for helping halopedia in it's many times of need.May you vanquish all who do not walk your path with this holy weapon. |
Congrats! =D
Semper Vigilans,
phil.e.'s photo
Edit
5px <---just click on that and it'll take you to it. will that work? Phil.e. [Talk to me] 20:37, 29 April 2007 (UTC)
Thank you for your hopspitality. I've seen errors in Halopedia, and just decided to now take action to correct them.--Halofan288 01:53, 30 April 2007 (UTC)
Covenant of Halopedia
Edit
I'm interest in joining the covenant of Halopedia.--Halofan288 02:06, 30 April 2007 (UTC)
"My" Pic
Edit
-It is in the hidden brackets.--H*bad (talk) 03:56, 30 April 2007 (UTC)
ye il join that rp kk mate, thanks

J!MMY8806 11:22, 30 April 2007 (UTC)
Why are some people members of 2 groups? Is that possible?
The Oracle
Edit
My owner, SPARTAN-001, wishes for me to tell you that, EvEn though he is signed up for The Oracle, he has not received the latest edition.
DARKЕSТ NIGHT
MИЛ АИ-24AЏ89З (СПАРТАН-001)(BERŨHRUNG)

<TRANSMISSÃODAEXTREMIDADE>
17:15, 30 April 2007 (UTC)
Your HTML
Edit
Could I just...um....give me your HTML coding?

Wait...not HTML....I mean like the....coding you used for your profile. I can just design the rest myself. Freelancer
Yes...that...I just need something to put on my page. Freelancer
Okay, yeah I beat it, my only hardship in it was when I would cower and cover before I knew it a guy would shotgun me from behind. Yeah I can be on tonight or tommorow, I have a sore throat, probally a cold, so I won't talk as much as I normally do. So when can we meet? Darth tader,Talk to the Tader,My work 18:37, 30 April 2007 (UTC)
Community content is available under
CC-BY-SA
unless otherwise noted.