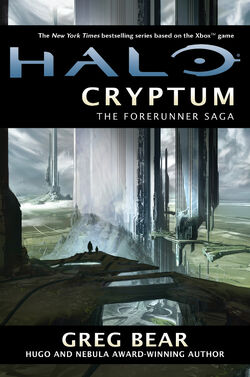 Nicolas Bouvier, more commonly known as Sparth, is an artist working for 343 Industries. He has created several pieces of artwork for 343 Industries titles, namely Halo: Evolutions - Essential Tales of the Halo Universe and the cover of Halo: Cryptum.[1][2]
Born in France, he now lives in Seattle, Washington with his wife, Lorene, and his three children, Arthur, Leopold, and Zelie. He has been an art director and concept designer for the gaming industry since 1996, and has contributed to the development of several released games since 1997, including Alone in the Dark 4, Cold Fear, Prince of Persia: Warrior Within and Assassin's Creed. Bouvier has illustrated numerous book covers, and recurring themes in his art include sweeping futuristic vistas, massive structures and otherworldly landscapes.
In January 2009, he joined Microsoft, to work on the Halo franchise.[3] In Halo: Evolutions, he provided artwork for the poems Beyond and Acheron-VII.[2]
↑ 2.0 2.1 Halo: Evolutions - Essential Tales of the Halo Universe, About the artists
External links
Edit