This article is a stub and does not have enough relevant information. You can help by expanding it.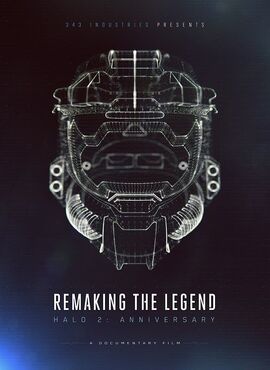 Remaking the Legend: Halo 2 Anniversary is a full-length documentary chronicling 343 Industries' journey as they re-imagine Halo 2.[1]
Description
Edit
The documentary gives access throughout the development process as 343 Industries and their team of partners from all over the world brings Halo 2 into the next generation, while attempting to maintain and honor its fabled past. Including exclusive interviews with developers, former Halo employees, pro players, industry insiders, and hard-core Halo fans, get a behind-the-scenes look at the next chapter in the Halo franchise that celebrates its past while laying the groundwork for its future.[1]