| | |
| --- | --- |
| | This article may not meet Halo Alpha's standards. You can help by cleaning this article. |
The Anatomy of Halo is a six-part documentary series on Halo Waypoint. The documentary is mainly about the aspects of the Halo Array, such as the ring's structures, facilities, and artificial intelligences.
The Surface
Edit
The first video details about the surface of the Halos, their varying environments, the structures present and their functions, and the rings' composition.
Transcript
Edit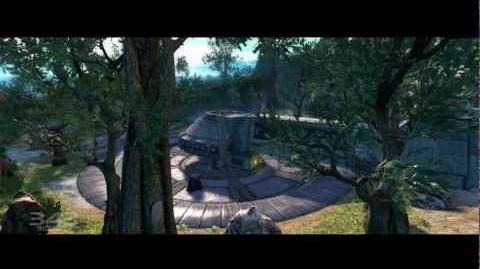 The Cartographer
Edit
The second video details about the Cartographer, its operation, and its importance.
Description
Edit
The Library
Edit
The third video details about the Library and its structure, function, database, and Activation Index.
Description
Edit
The Sentinel Factory
Edit
The forth video details about the production of Sentinels and how they help maintain the Installation.
Description
Edit
The Containment Facility
Edit
The fifth video describes the various Flood Containment Facilities for their purpose, design, and fail-safes if Flood were to be released.
Description
Edit
The Control Room
Edit
The final video describes the function, architecture, and operation of the Control Room.
Description
Edit
External links
Edit