Marine 1-Hey, check it out.
Marine 2-No way, 9cdd.
Marine 3(blinded by wounds)-For real, you guys better not be..
Marine 2-
No man, He's hear. We're gonna be alright.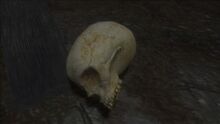 Im 9cdd, I own every Halo game except for Halo 2 and my Gamertag is Asasibomber. If you want to play just tell me your from the wiki. I like forge and FFA and Big Team Battle maps are my specialty. I also do not have the Halo Reach map packs. My favorite character is Sgt. Johnson. My favorite enemy is the Flood, and my favorite game is Reach.If I mess up and you want to notify me the fastest way is to message me on Xbox360.
Community content is available under
CC-BY-SA
unless otherwise noted.