Introduction
Edit
Hello, I already know that you know my name. My nickname though, is Peace. I've been a Halo Nation member
since mid-January of
2012
. I joined Halo Nation because I am a Halo nerd as you may say. Although I don't own any Halo games or an Xbox to play them. But, I have read many of the Halo books and have been researching a significant amount of information to know what I'm talking about. -
Circulating Peace
(Talk)
January 29, 2012: 1155 Hours, Military Calendar. Location: Planet Earth.
Pages I've Created
Edit
Bold=Finished
Make 7 edits
Make 100 edits.
Make 117 edits.
Make 343 edits.
Make 500 edits.
Make 750 edits.
Make 777 edits.
Make 1,000 edits.
Make 1,170 edits.
Make 2,500 edits!
Make 5,000 edits!
Create a Page.
Be the first to earn a Halo Nation badge. (Warrior-Servant, Lifeworker)
Earn 5 Lucky Edit Badges. (3)
Achieve all Halo Nation badges.
Become a Chat Moderator
Be in the Top 19 ranked users on Halo Alpha.
Survive on the wiki for 1 year
Survive on the wiki for 3 years.
Let's see if I can finish these goals first.
Halo Stuff I Own
Edit
After 4 years of dreaming, I finally got an Xbox 360 on 12/7/12. Games are in order of when I bought them.
I collect Halo figures made by McFarlane Toys from Halo 3, Halo: Reach, and Halo 4. I have way too many to list.
Please ask before writing your signature below.
Favorite Stuff
Edit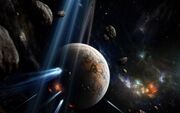 Favorite Pages
Edit
Favorite Music
Edit
Anjunabeats Vol. 8
Bruno Mars
Call of Duty: Modern Warfare 2
Coldplay
Gladiator: Music from the Motion Picture
Halo: The Original Soundtrack
Halo 3: ODST
Inception: Music from the Motion Picture
Favorite Games
Edit
All the Halo games of course.
VVVVVV
Battlefield: Bad Company 2
Battlefield 3
Call of Duty: Modern Warfare 2
AC: Brotherhood
Jetpack Joyride
Ninjump
Minecraft
PAC-MAN
Borderlands
Ace of Spades
Favorite Quotes
Edit
"I do not want peace that passeth understanding, I want understanding which bringeth peace." -Helen Keller
Halo Music Playlist
Edit
http://grooveshark.com/playlist/Halo/70595620
Community content is available under
CC-BY-SA
unless otherwise noted.