Attention Halopedians! My sincere apologies for being out of touch with the Halo and Halopedia realm for over a full year now.

There were some important things in my life that I needed to take care of, and they've taken just that long to complete. Joining the United States Air Force was just one of the many things I've accomplished since I've taken a "vacation" from Halopedia.

I should be back now, and I am ready and fired up to continue editing and cleaning up articles that need help. Thanks for allowing me to be a part of the community here.

I love Halo, Halopedia, and the people that make it possible!
| | | |
| --- | --- | --- |
| | Thought I'd try shooting my way out. Mix things up a little. | |



— John-117
About Me
Edit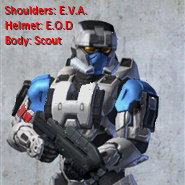 Hello Halopedians! I'm Dukester101, but most people call me Duke. I've been hanging around the Halo Wiki for quite some time now, but only recently decided to start helping edit the many articles around here. I have been a long time Halo fan dating back to 1999 when Bungie was going to release it on the Mac. Consequently, I've got Halo: CE, Halo 2, and Halo 3, all the books and memorabilia to date, and have enjoyed all of it.
I love the Halo story, back story, and lore the most, and that's why I think Halopedia is a great place for me. I'm pretty knowledgeable in all aspects of the Halo games, novels and story, as well as well-versed in writing college essays. I think the best part about Halo is its back story, and the many avenues of speculations you can take. I'd love to get my hands on the Halo Bible, but Halopedia has enough information to keep me satisfied for a long time.
I'm a derelict forum moderator at News 4 Gamers. In the past I was the owner and administrator of the Xbox Gamer's League (a gaming league dedicated to Xbox gamers). Sadly the site was disbanded for personal reasons and was never resurrected. In the real world, I'm a Security Forces member for the United States Air Force. When I'm not playing the Halo games, I can be found working or reading up on anything and everything Halo related.
Hit me up on my Xbox Live gamer tag anytime. I love the Forge feature of Halo 3, and am always creating new game types and maps that need testing. If you're interested, you can check out my Halo 3 Service Record.
Halo Favorites
Edit
Characters
AI serial number 0452-9]]
Character Types
Vehicles/Vessels
forces.]]
Planets/Places
Weapons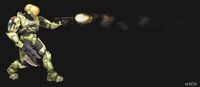 Campaign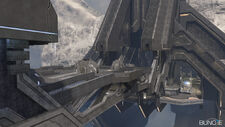 Multi-player
My Wiki Goals
Edit
I see that a lot of this has been accomplished already, but will do my best to aid where ever I can.
Re-organize and update all Halo 3 multiplayer maps; execute in 3 phases.
* Completed Phase 1 for Construct, Epitaph, Guardian, High Ground, Isolation, Last Resort, Narrows, Snowbound, The Pit.

Phase 1- Add basic format and structure/clean up article.
Phase 2- Expand on structure, and create commonality between all maps.
Phase 3- Add more in-game images of parts of each map with or without players.

Aid in the update, organization, and common formality of Halo 3 Campaign Levels.

Add, update or clean up details to plot/setting.
Add more images depicting important battles/scenes.
Add, update, or clean up level walkthroughs.

Update and re-organize Multiplayer section to include information aspects from all Halo games, while focusing on the newer aspects as well.
Update and re-organize the Halo Music articles for Halo 1, 2, and 3, and convert them to a common format.
Add to "Articles Needing Cleanup" whenever and where ever I can, as well as focusing on "Featured Articles" from the UoH and GoH.
* Sub-Goal for GoH - Get more activity in the GoH, and revitalize the usergroup.
Add to my current knowledge of the Halo Universe, and help wherever is needed.
User Boxes
Edit
| | | | |
| --- | --- | --- | --- |
| Real World Boxes: | Halopedia Boxes: | Halo Games: | Halo Novels: |
| | | | |
| | | | |
| | | | |
| | | | |
| | | | |
Contact Info
Edit
If you ever need to contact me, you can do so in a number of ways. Each way is listed in order as the best way to contact me:
Leave a message on my Talk Page
Via e-mail -- dukester101@gmail.com
Via AIM -- AmnDuke
I don't go on the IRC much, as I'm very busy at work, and cannot be in a chat environment. I'll pop in occasionally though.
Community content is available under
CC-BY-SA
unless otherwise noted.