Hydraman

Hydraman

EDITINGS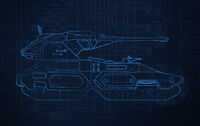 Greetings, I am Hydraman, I started editing in halopedia around July but didn't sign in until August, so I didn't get credit for some editing. I edited littles things though like in the brute anatomy about their feet.One of my first biggest editing was on the
Brute Captain
page. I changed it to more
Halo 3
related. I changed the
main image and created the armor types part of the page. but someone changed it back to its original form. I am still a rookie though. Still I hope I get better and help make halopedia better. I have created the page known as Vehicle. I over did it by adding warships to it. But someone fixed it though.
User Boxes
Edit
Community content is available under
CC-BY-SA
unless otherwise noted.