Welcome to my Page!
Edit
Hello, welcome to my Halo 3 Userpage on Halopedia.

If you would like, please explore the content on this page.
In the UNSC/ Matchmaking
Edit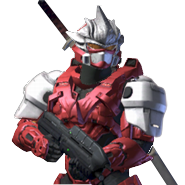 I joined Halo 3, (Or XBOX LIVE) on October 20, 2009. Ever since then I got familiar with the skills of many players on the ranked and social playlists. I'm a bias to the red armour on Halo 3. I wear the full Hayabusa set, (red and white) in Halo 3, in almost every game I play, as well as for Canadian Pride.
As for Recon, well I got it like almost everyone else, doing the Vidmasters or getting a good favourite. I got both on the same day so I do not knw the method of which i got it. I wear Recon whenever I'm paired with my friends, either for team looks or bragging rights.
MLG, a fun game playlist definitely seperates the pros from the average player. I wear only Mark VI, as if Hayabusa's helmet can be a little advantage to snipers.
When it comes to Elites, I only weared full Commando the day I got it and for some days after.
When it comes to matchmaking I wouldn't say I'm pro, but not an average player.
Achievements in Halo 3 (Reach eventually)
Edit
In Halo 3 I have almost all of the medals, just missing Hail to the King and MMMM Brains. The signature you see on the right is one I made after I earned the given medals on it all in one day. I was happy as heck, getting
55 Kills and 0 Deaths
, an
Invincible
, and a
Perfection
in
Big Team Slayer
as well as an
Extermination
in the same game. Enough practice into the game,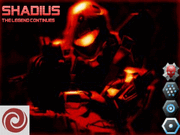 (and help with the
BR
and
Sniper
can benefit as well.)
I also enjoy taking screenshots in Halo 3, and making epic Forge Maps, so far I've made 5, but I don't think you can make articles about your own maps on here yet O.o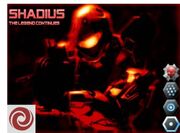 Community content is available under
CC-BY-SA
unless otherwise noted.