ONI recon 111
My Other Pages
Awards & Userboxes • IRC Quotes • Heretics • [Contribs] • [Edit Count] • UserWiki • Gallery • Parodies
Hello, i'm ONI recon 111, and i'm also a General on the UoH. I joined Halopedia on the 17th of February, 2008, but i was on the Beta site for a week or so. I have an Xbox-360, every halo game and book available, and i have XBL; my gamertag is ONI recon 111. I live in England, and my real name is Ben. If you want to be friends, or purely want some help editing, just message me, and i'll reply as soon as i can. I'm also on IRC a lot, as the name ONIrecon111. I am a member of several other wiki's, and an admin on two of them. Here they are: Halo Fanon, World In Conflict Wiki (Co-founder and Admin), Burnout Wiki, Fable wiki, Combine Overwiki, Frontlines: FOW wiki, Wookieepedia and Halo Galactic Wars (Admin).
Guestbook
Guestbook
Edit
First Post ;) Sgt Vatz "My COM Channel""My Work" 18:05, 23 June 2008 (UTC)
Lols u beat me to it... InvincibleGeneralDie! 18:17, 23 June 2008 (UTC)
Hey thanks for the sig on my page -- PATX

Banana

Cat

Message me

Edits

Stats

16:15, 20 July 2008 (UTC)
Your live is complete, bam!--General RyanTheGreat 12:58, 20 September 2008 (UTC)
ohhai ZukaRasami
Nice. ZodiacReborn
I agree with Zodiac --

Lt.

Mechanical

-

Menace

Defense System: Active

Communications Array: Online

Construction: Complete

Hello.PK Fire! PK Thunder! PK Flash! PK Freeze! PK STAAAAARRRRSTOOORRM!! 21:20, 2 November 2008 (UTC)
Howdy, good page! - Spirit of FireDebriefingIntelRadioActions 10:50, 3 November 2008 (UTC)
Oh yeah, i'm so cool, i signed my own guestbook :P My Comm Channel - My Work - My Base - 17:16, 5 November 2008 (UTC)
IMA CHARGIN MA LAZA! Gunnery Sergeant Gonzalez 22:16, 11 November 2008 (UTC)
Greets --

Kouger

masters

22:32, 23 November 2008 (UTC)
Rawr! Honor Guard SpartansniperUser talk:Spartansniper4504Special:Contributions/Spartansniper45050 20:02, 25 November 2008 (UTC)

Tyrone

The mastermind would like to speak! - Imma sign too OMG! :D
Current
General ONI recon 111 -

15:24, 27 April 2009 (UTC)
Past Sigs
Commander ONI recon 111 -
07:46, 21 March 2009 (UTC)
1st Class Cadet ONI recon 111 |

11:53, 25 November 2008 (UTC)
My Comm Channel - My Work - My Base -

06:23, 15 September 2008 (UTC)
ONI recon 111|My Base| *My Comm Channel *My Work
Best Image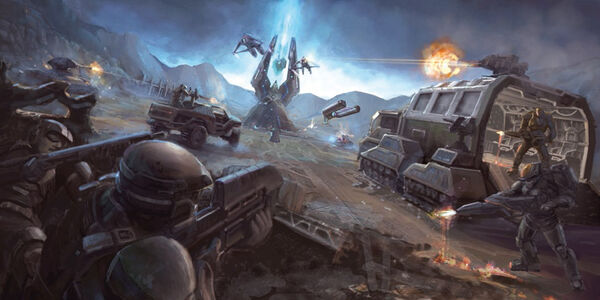 Games
Games I Own

Starwars Republic Commando-completed
Halo Combat Evolved-Completed
Halo 2-Completed
Halo 3-Completed
Call Of Duty 4-Completed
Half Life 2-Completed
Half life 2: Episode 1-Completed
Half Life 2:Episode 2-Completed
Portal-Completed
Lego Starwars: The Complete Saga-94.8% Complete
Lord Of The Rings:Battle For Middle Earth 2-Completed
Forza Motorsport 2-In-complete
Mass Effect-Completed
Starwars Battlefront 2-Completed
Batman Begins-Completed
Starwars: The Force Unleashed-Completed
Burnout Paradise-In-complete
Ace Combat 6:FoL-in-complete
Fable 2-Completed
Call of Duty World At War- Completed





Games I used to Own

Starwars Battlefront 1-completed
Starwars Revenge of the Sith-completed
Lego Starwars 1 and 2-both completed
Medal of Honor Rising Sun-completed
Golden Eye Rogue Agent-completed
James Bond something-completed
Burnout Revenge-Completed
Need For Speed Underground 2-completed
Star Trek Legacy-Completed
Medal Of Honor:Frontlines-Complete




Games I Have Played But Don't Own

GTA 3-Completed
GTA Vice City-Completed
GTA Vice City Stories-Completed
GTA Liberty City Stories-Completed
GTA San Andreas-Completed
GTA IV-Almost Completed
Guitar Hero 3-
Medal of Honor Airborne-
Lost Planet-
King Kong-
James Bond Nightfire-
Kane And Lynch: Dead Men-
Over G fighters-
Test Drive unlimited-
Tomb Raider-
Perfect Dark Zero-Completed
Frontlines:Fuel of War-Completed
Medal of Honor 1-completed
Medal of Honor 2-completed
Starwars KOTOR-
Universe At War-
C&C 3 Tiberium Wars-
Saints Row 2-
C&C Red Alert 3-
Resistance Fall of Man-Completed
Mirrors Edge-
Guitar Hero 3-
Guitar Hero World Tour-
Loads Of Others



Comments
Community content is available under
CC-BY-SA
unless otherwise noted.