Hi, I typed a few paragraphs here before and they got deleted, so im gonna make it short. my gamertag is DeadliestKraken. I also dont appreciate halo fanboys, or CoD fanboys, I think they are both great games. In Black Ops defense however, i will write a short sentence. CoD points are not rip offs of credits, they are for completely different purposes; zombies is not a rip off of firefight, in fact, zombies came out in WaW in 2008 whereas firefight came out in ODST in 2009.
Just to tell you now, I cant turn off bold, italic, and underlined for some reason, so the paragraph will be like this. My Favorite weapon in Halo is the sniper rifle, im just good at long range combat. Send me a message on Xbox live if you want to join my clan, but mention that you are from the Halo Wiki, the only requirement is that you must have a mic and be nice my gamertag is DeadliestKraken. We constructed a cool base in Forge world which is our clan base, theres a Marksman, Assault, and Commando base, you have to pick one. I am the leader of the marksman group so any edits on our base have to be approved by me first.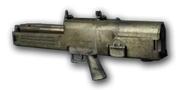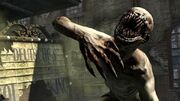 Community content is available under
CC-BY-SA
unless otherwise noted.