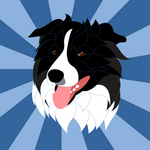 I'm about for Wiki Support and a bit more; I'm afraid I can't help with bannings, violations of rules/policy, or issue any concrete opinions on behalf of the Administration. That said, if you need help, I'm here.

Archive 1: For all your archived needs! * Archive 2: For more of your archive requirements!
Thank you
Hello Leo,

I wanted to thank you about all the work you put into Halo Nation. You may not have been active lately, you were active before. Back when you were SPARTAN-118 you also helped me to become an admin and I am thankful for that.

I hope we'll see you again here at Halo Nation

Greetings,

Fox is Leo
Leo is a Fox.

TheHackingDog Talk - Contribs   09:08, May 30, 2013 (UTC)
It isn't right to ban this account though. I'm sorry I have to get on here to tell you this, but I have to. I know I don't have any evidence to back myself up, but just unblock this one, there isn't a point to block it since I'm leaving for life. Besides, it was three years ago, and things have changed. I've matured since I was a freshman in high school who thought he could do whatever he wanted. I wanted to make a fan page or two, then when this happened, someone framed me. It took me a few months to figure it out. But when I found the evidence, I was hacked, probably by the same person, so I got a new computer. Then I made this account. Sadly, I never went back on to that site. I will be in the Marine Corps until I can't be in it anymore. But just do me one favor, un ban the account which never committed anything, and I mean this one.
-Church.
PS If I could talk to Ajax 013, or even Tony, that might give some closure to what happened. But tomorrow I'm gone.